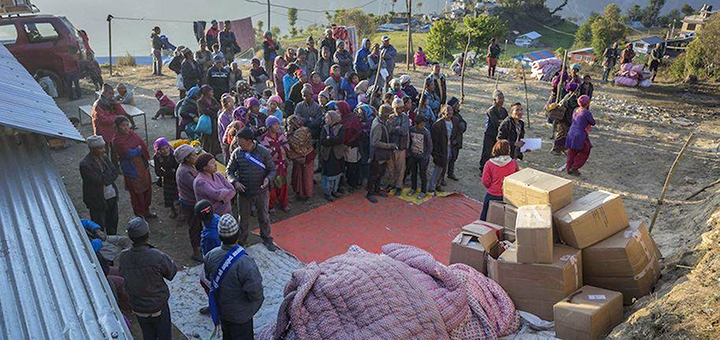 Activities supporting the inhabitants of villages in the pre-Himalayan area have increased as a result of the 2015 earthquake. Many people in these communities, already very poor, lost their homes and all their property, making survival especially difficult over the cold winter months and during the heavy monsoon rains. In many villages not even one house remained standing, and people are still living in makeshift shelters, lacking essential goods such as mattresses, blankets, kitchen utensils.
The distribution of aid includes reconstruction materials, blankets, clothes, shoes, medicines. An increasing number of requests are coming from villages, that have still not received any help, adjacent to those already reached. Blankets and winter clothes have already been donated to thousands of people, with particular attention given to the sick, elderly and disabled. Most of the large sized winter quilts have been produced at Gangchen Drupkhang, helping to create job opportunities for those in need.
To identify the needs of the villages we rely on a group of monks from Serpom Monastery who, after the earthquake, are actively supporting people by visiting the worst hit areas as volunteers and participating in aid distribution.
An aid project was also started in favour of some villages of the Terai, a very poor region of southern Nepal which was hit in 2017 by heavy floods that left thousands of victims and deprived many families of all their possessions.
---
FONDAZIONE LAMA GANGCHEN HELP IN ACTION'S PROJECTS WITH FUNDING FROM THE 8×1000 ITALIAN BUDDHIST UNION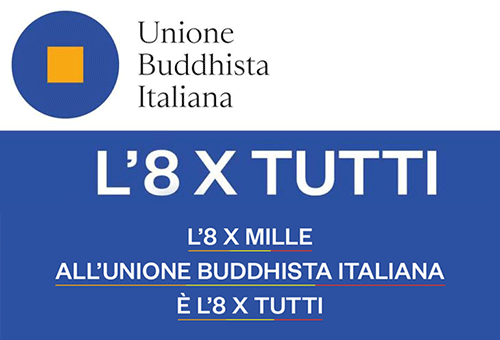 ---
Make a donation for VILLAGE COMMUNITIES:
(blankets, shoes, winter clothes, medicines)