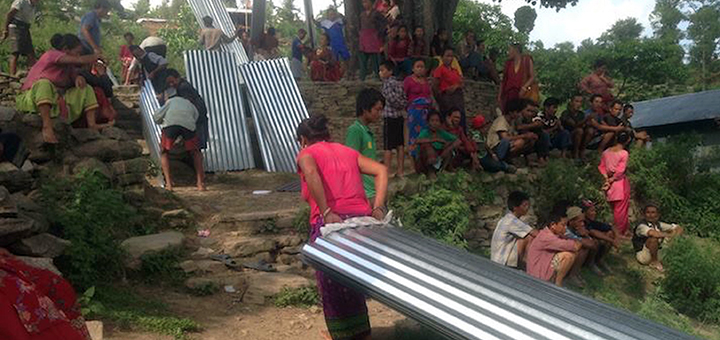 2015-2016
Transportation and distribution of relief aid after Nepal's earthquake for about 15,000 people living in remote villages in the Sindhupalchock, Nuwakot, Makwanpur districts: food, tents, sheet metal for roofing, waterproof tarpaulins, blankets, medicines, clothes, shoes.
2016-2017
Reconstruction of Gangchen Drupkhang Vocational Training Centre, Kathmandu Nepal, seriously damaged by the 2015 earthquake.
2018
Distribution of quilted blankets in Terai villages, Nepal, semi-destroyed by floods at the end of 2017.