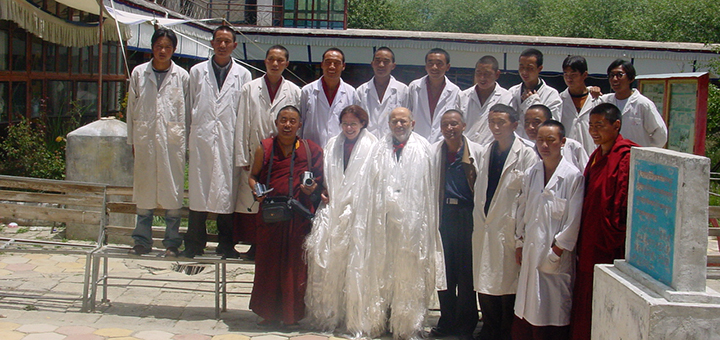 1999
---
2000
---
2002-2004
---
2002-2015
---
2002-2003
---
2004
---
2005
---
2006
---
2007
---
2008
Supply of furniture, medicines, medical materials for Nye Village Clinic, Tibet China; donation of solar panels to the Clinic.
Opening of a traditional Tibetan medical dispensary inside Gangchen Monastery, Tibet China; supply of medicines for a year.
2010
Himalayan Healing Centre Clinic, Kathmandu, Nepal: donation of a generator, instruments for laboratory analysis, equipment for the dental practice.
2011
Nye Village Clinic, Tibet China: construction of housing for two doctors and their families, to ensure continuous assistance. Supply of medicines for one year.
2015-2017
Health camps in Nepalese villages (districts of Makwanpur, Sindhupalchock, Nuwakot) to provide assistance to the population affected by the earthquake. Donation of medicines and medical supplies for the year for the Makwanpur village health care centre (8,000 people).
2017
Dental assistance for the 51 small monks of the Sed Gyued Monastery, Kathmandu Nepal.