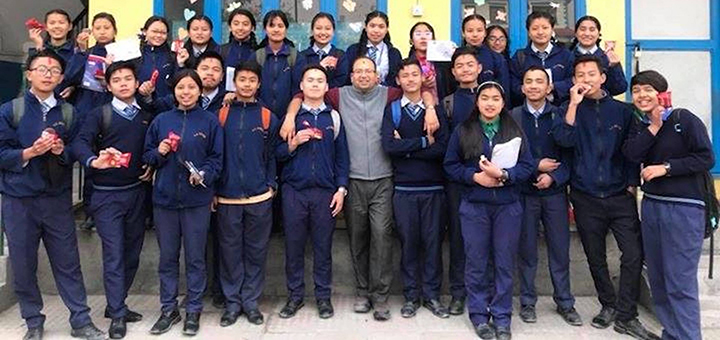 Thanks to the support they receive hundreds of students from very modest backgrounds have managed over the years to access the highest levels of education in order to join in the world of work.
In 2017, for example, the Further Education Fund allowed about 80 young people to continue their studies in college, university and in post-diploma training courses in Nepal; a number that has grown steadily since the launch of this programme. The majority of students have chosen to study subjects that give them a high probability of finding work: hotel management, business studies, accounting, teaching, computer studies, social work.
Careers meetings are organised for the students, and their families, in the last year of studies; people from various professional sectors are invited to share their experience.
---