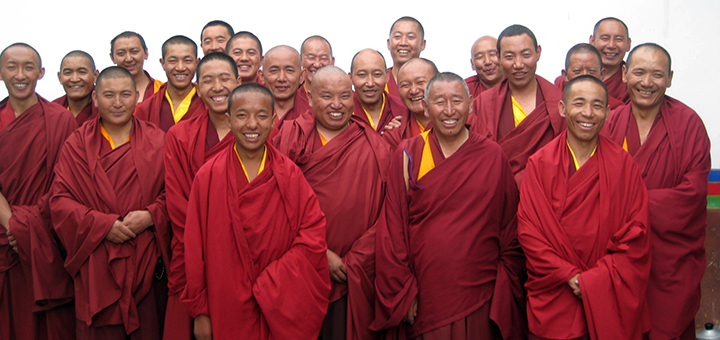 1999
Reconstruction of Gangchen Monastery and Retreat Centre, Gangchen Village, China Tibet.
2000
Construction of housing for monks, Gangchen Monastery, Tibet, China.
2003-2017
Collection and distribution of aid (money; sacks of rice and flour; clothes) for the primary needs of monasteries in Tibet China: (Gangchen, Sed Gyued, Shillong, Riwo Choeling, Poti Kansar, Tropu).
2004
Contribution to the rebuilding of Sed Gyued Monastery, Tibet China.
2009
Gangchen Monastery, Tibet China: purchase of a generator for electric power.
2011
Building of new rooms for monks in Nimo Monastery, Tibet China.
2015-2016
Sed Gyued Monastery, Kathmandu Nepal: supply of tents post-earthquake; furniture for school rooms used by young monks, dining room furniture. Supply of a new water pump to increase water supply.