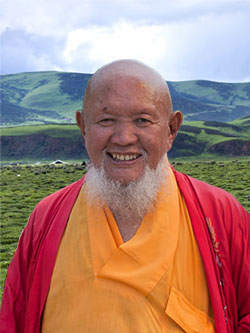 Help in Action
Lama Gangchen Kiurok Tsochun
is a voluntary non-profit association founded by T.Y.S. Lama Gangchen, a Tibetan lama healer. Resident in Italy since 15 years Lama Gangchen works tirelessly to promote reciprocal exchanges between the east and west, be it from a cultural point of view or that of humanitarian aid in favour of those places less fortunate. The Tibetan name "Kiurok Tsochun" that he gave to the Association means help for the poorest and most forgotten.
Registered with the Italian Government in 1997, the Association – run entirely by volunteers – has been active since 1992. It offers long distance adoptions and humanitarian aid projects in favour of countries that are underdeveloped.
The humanitarian aid organisation of Lama Gangchen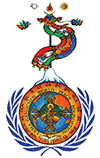 The Association is part of the Lama Gangchen World Peace Foundation,
a United Nations affiliated Non Governmental Organisation.


*Some of the donations collected are also used in the realisation of basic infrastructures – schools, clinics and aqueducts – in the communities in which the children live.