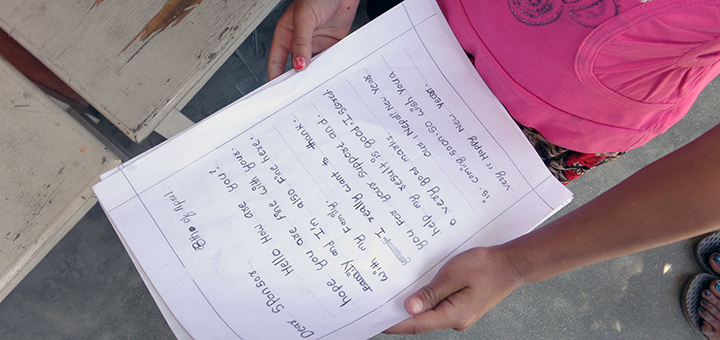 The volunteers of the Association travel regularly to the countries where the long distance adoption project is under way: delivering donations to the adopted and to coordinate activities.
Following adoption, school-age children are placed in one of the schools in the area, all subject to payment.
It is possible to correspond directly – in English – with the adopted person, by sending letters to the office of the Association in Italy; the letters are then delivered on the occasion of the first trip (it is also possible to write in Italian, the volunteers will make the translation).
The Kathmandu office helps, as much as possible, families to maintain correspondence (most parents are illiterate and anyway are unable to write in English). It is necessary to understand that the letters are very simple, often repetitive and usually only express the gratitude of these people. Photos, school report cards, children's drawings and so on are regularly sent to their sponsors.
It is possible to visit the adopted person, as many of our supporters have already done with great mutual joy.